Authentication And Authorization
Signup​
Signup to create your merchant account on Zoksh.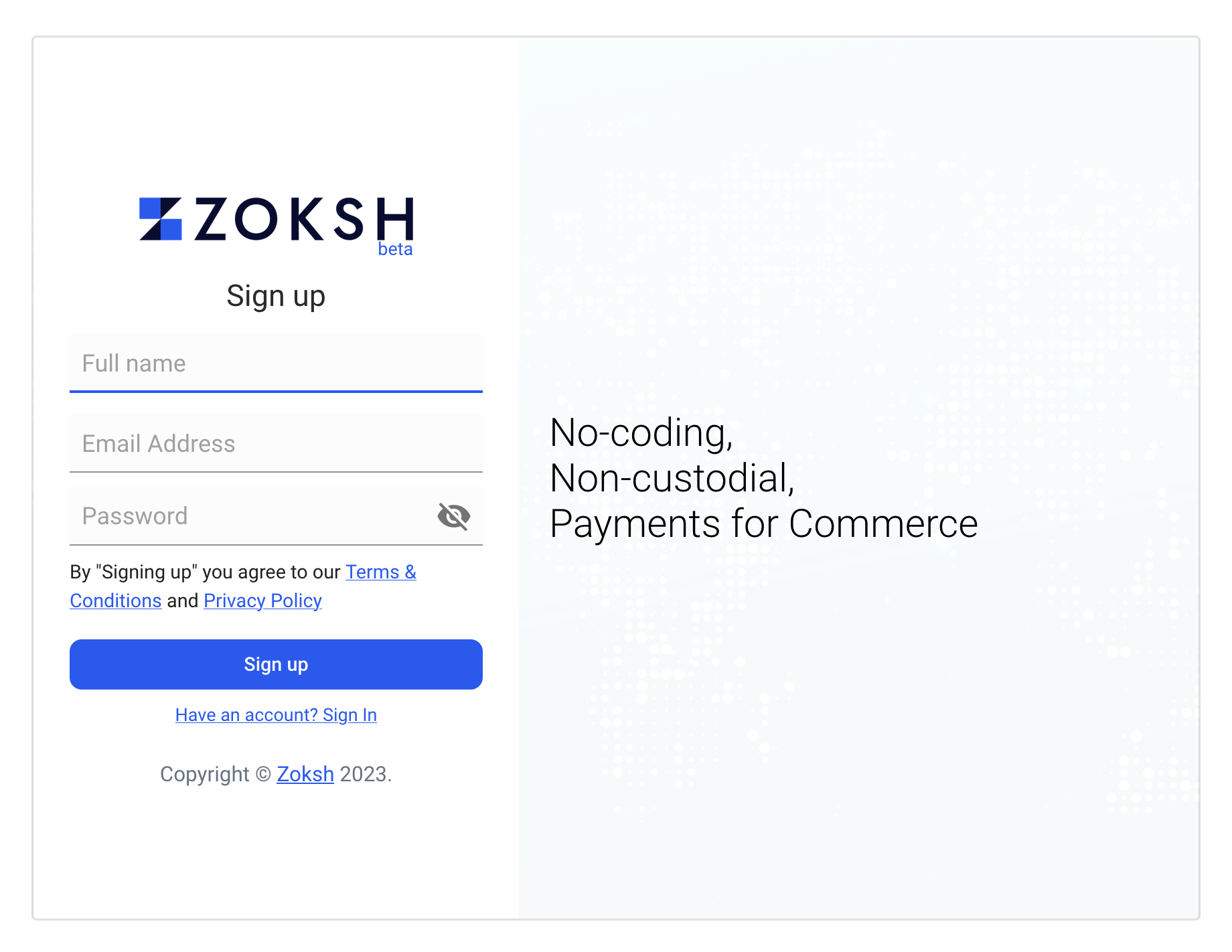 Email OTP Verification​
An email will be sent to the email with One Time Password (OTP). Use it to verify your email address.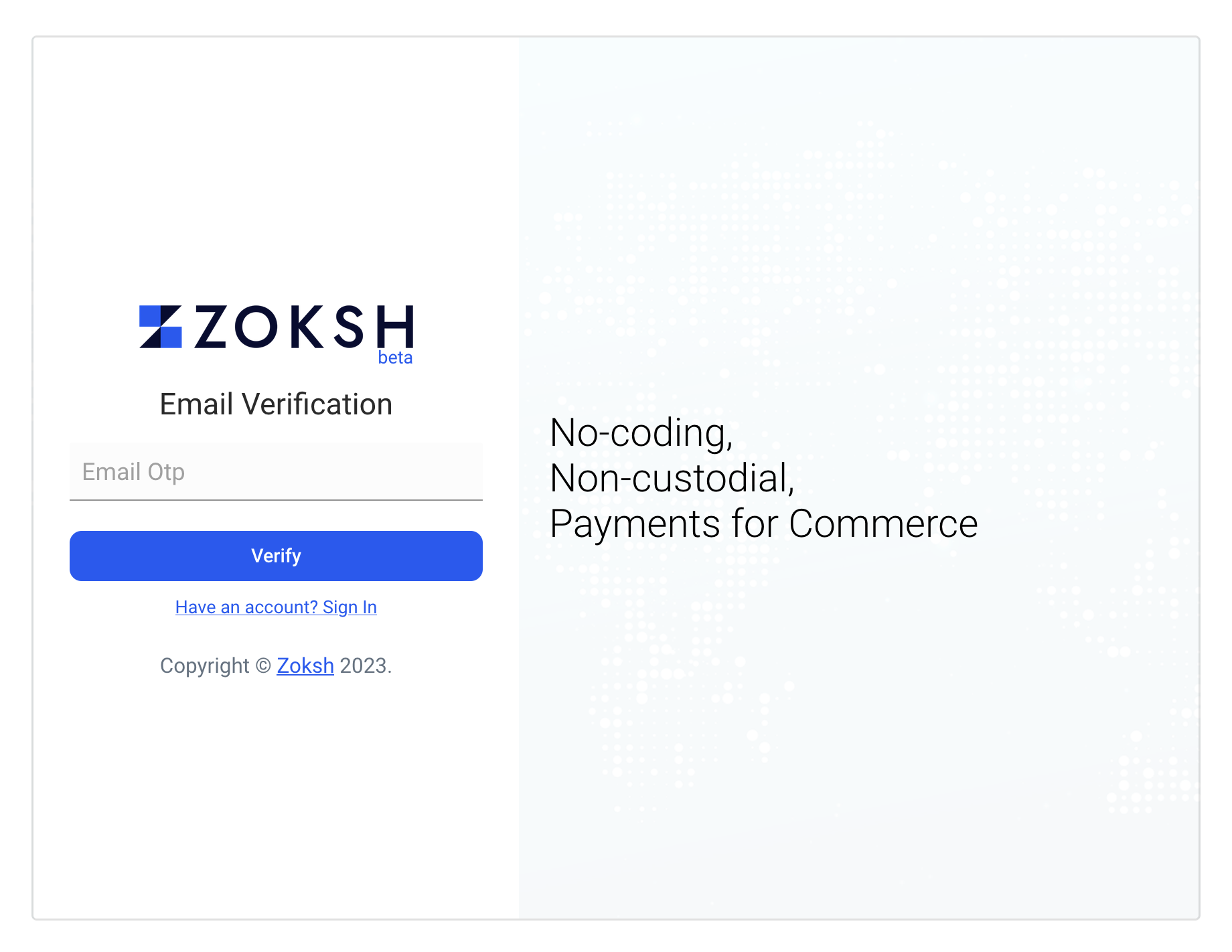 Email Verified​
Your email gets verified once you add the OTP sent to your email address in the verification form. After successful verification, you'll be redirected to the dashboard.
Network setup​
You can select the network and tokens that you want to accept payments in after first signup. You can always go to Dashboard -> Settings -> Networks to update these settings in the future.
Network selection​
List of all available networks will be shown for easy access. You can search your preferred network for the search option available above the networks list if required.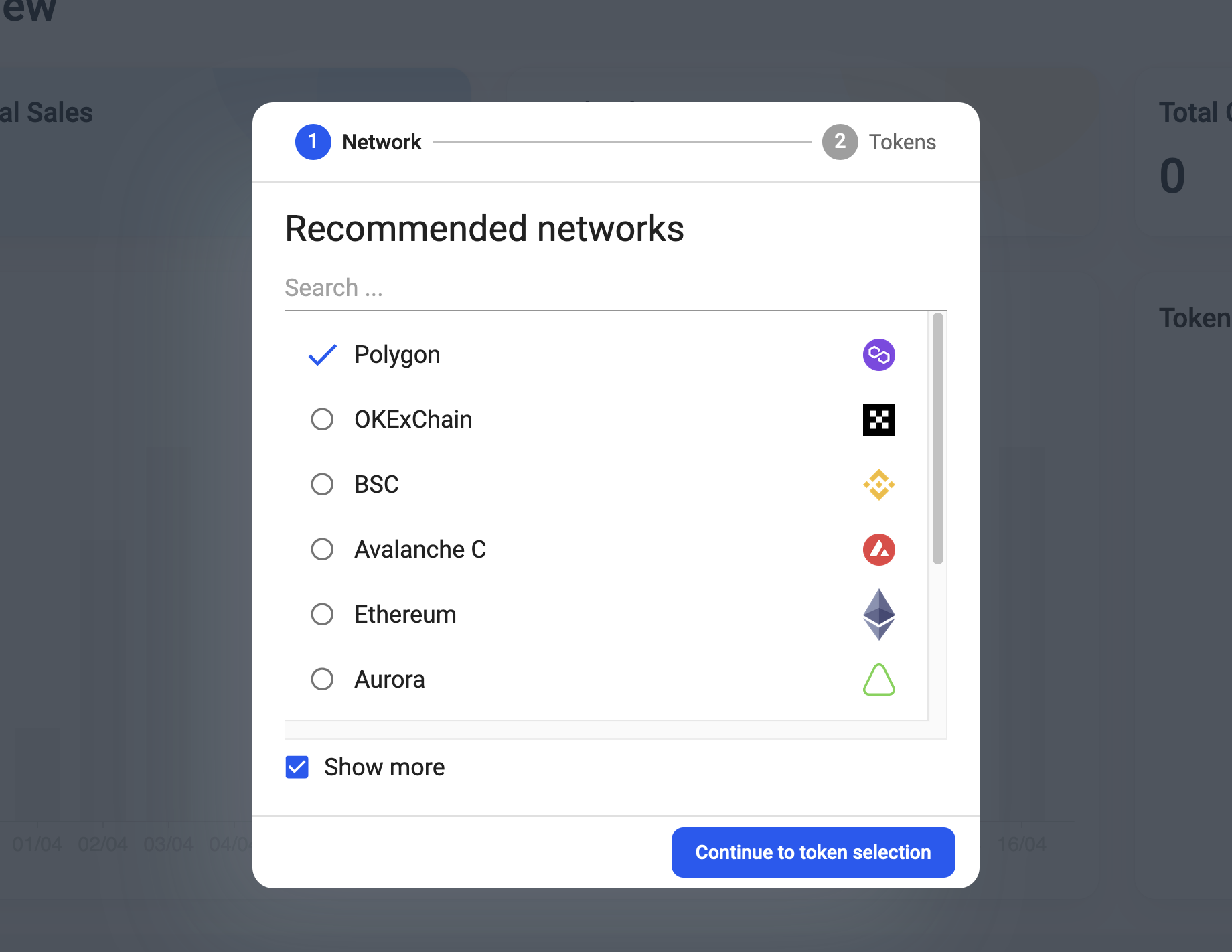 Token selection​
After you have picked the networks that you want to connect to, you can choose the tokens you want to accept payment on those networks. You'll also be able to quickly browse through Stable, most popular coins from the list.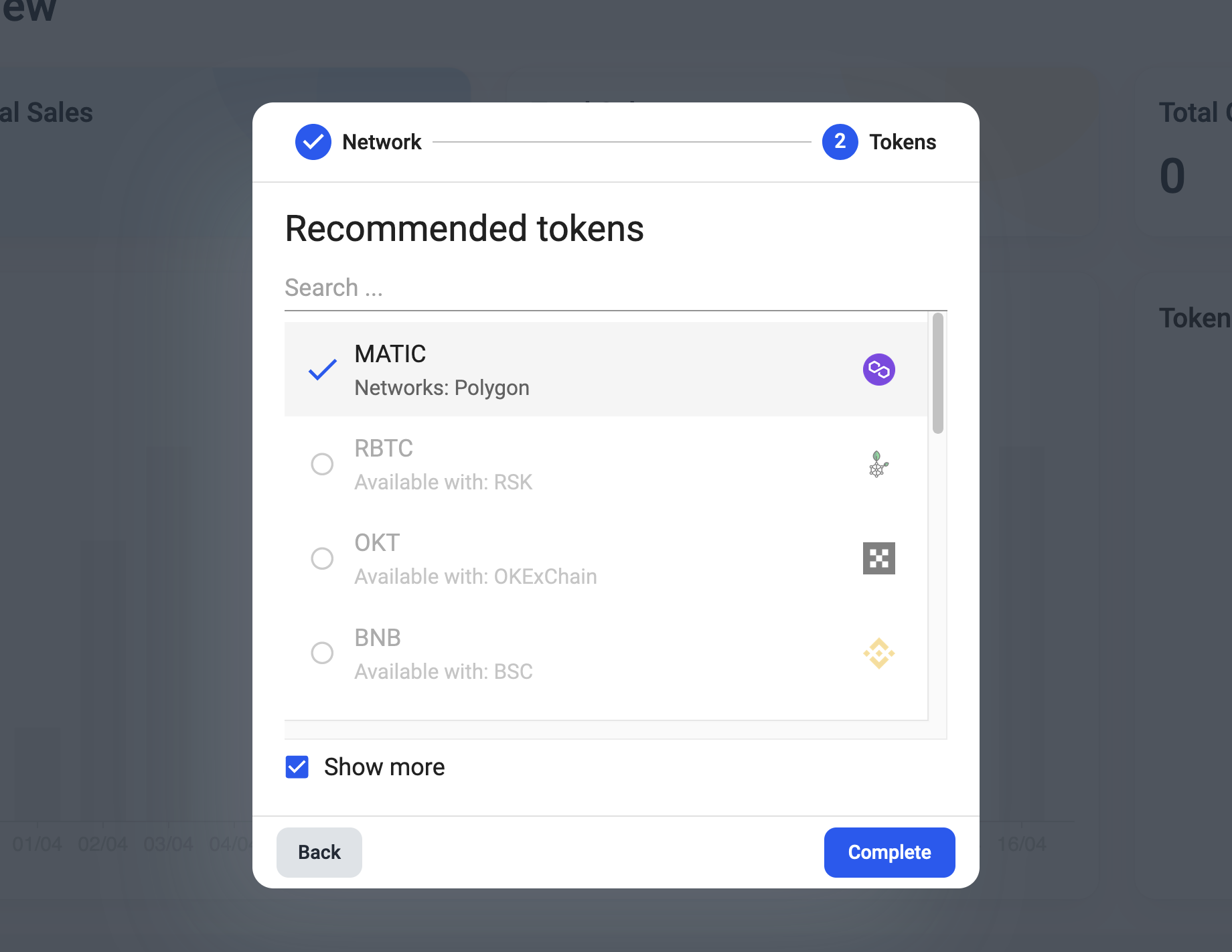 Walkthrough​
We have prepared a small walkthrough to help you familiarize with various features available to you. You can always replay the Tour from Left side panel if you decide to skip it at this stage.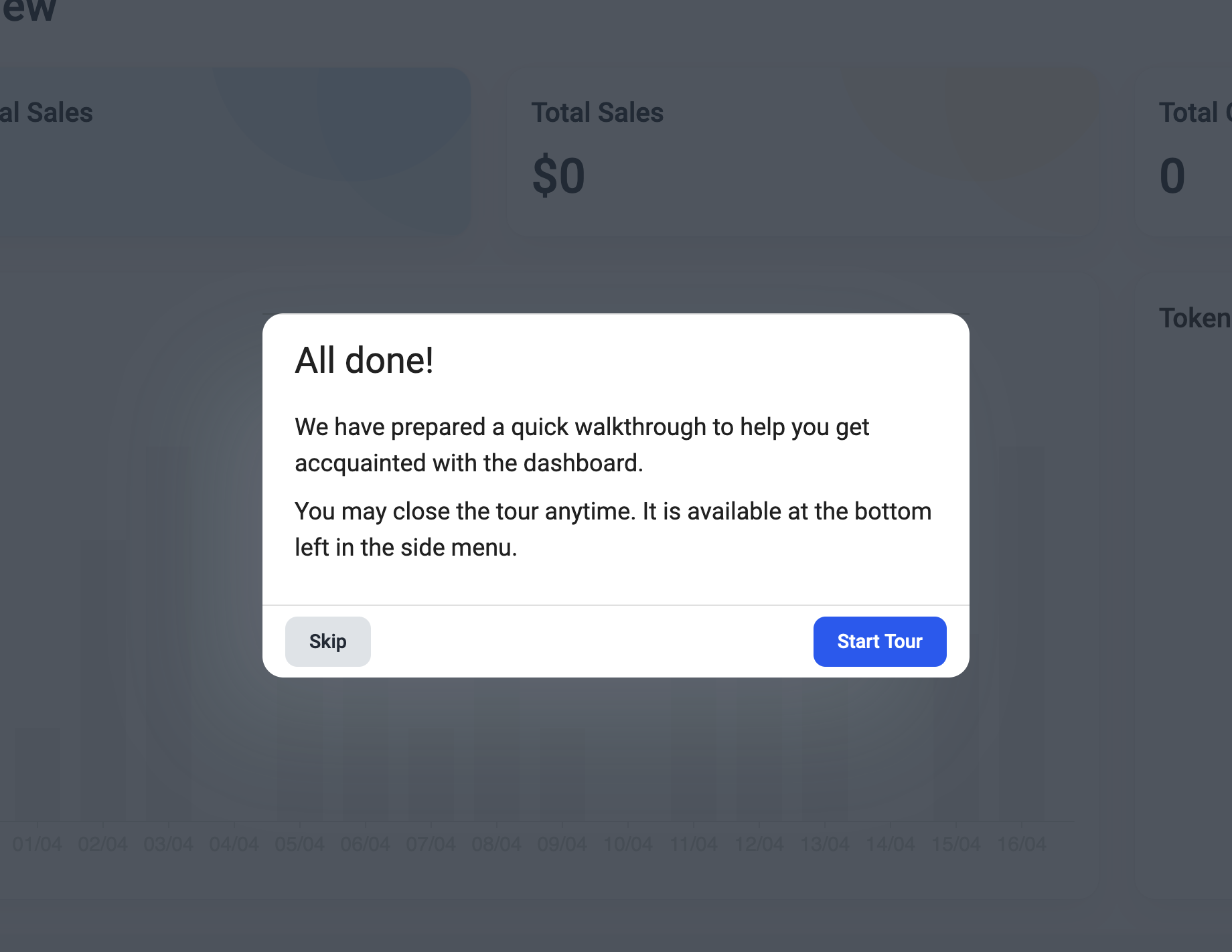 Dashboard​
After completion of all the steps, Welcome to Zoksh!